News and events
The Garden is a magical venue for public events and private functions.
Find out what we're up to, or get in touch with us to hire a venue for your next event.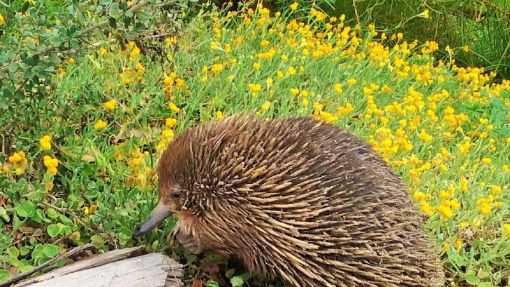 Plant of the month
Chrysocephalum apiculatum Common Everlasting
At the botanic garden we affectionately refer to these plants as Chryso's.
They are a cheerful hardy small suckering groundcover that will brighten up any part of your garden and once established will not disappoint. Growing to under 30cm they will tolerate dry soils full sun and part shade. Masses of yellow button daisy flowers appear from late winter to early Autumn above their lovely blue grey leaves. Definitely one of our favourites.